The Mandate of TARDA is to identify and initiate integrated development in the improvements of livelihoods within TARDA jurisdiction, in particular; job creation, economic empowerment, environment conservation and food security.
The Agenda has set the policy direction for all government ministries in the next five years being achievable with proper planning and effective implementation.
The Government cascades responsibility to achieve this Agenda, to both private and public institutions, as a result the Tana and Athi Rivers Development Authority (TARDA) is strategically positioned as one of the Government agencies to deliver on the aspect of food security.
Overview of the Big Four Agenda
The Presidential pronouncement for the next five (5) years is the achievement of the Big Four (4) Agenda focusing on, Food security, Manufacturing, Affordable Housing and Universal Health.
These are aligned to;
Constitution of Kenya 2010 article 60
Session paper o 3 of 2009 on the use of land resources
Kenya's Vision 2030
The Jubilee manifesto (2017-2021)
TARDA 2019 – 2023 Strategic Plan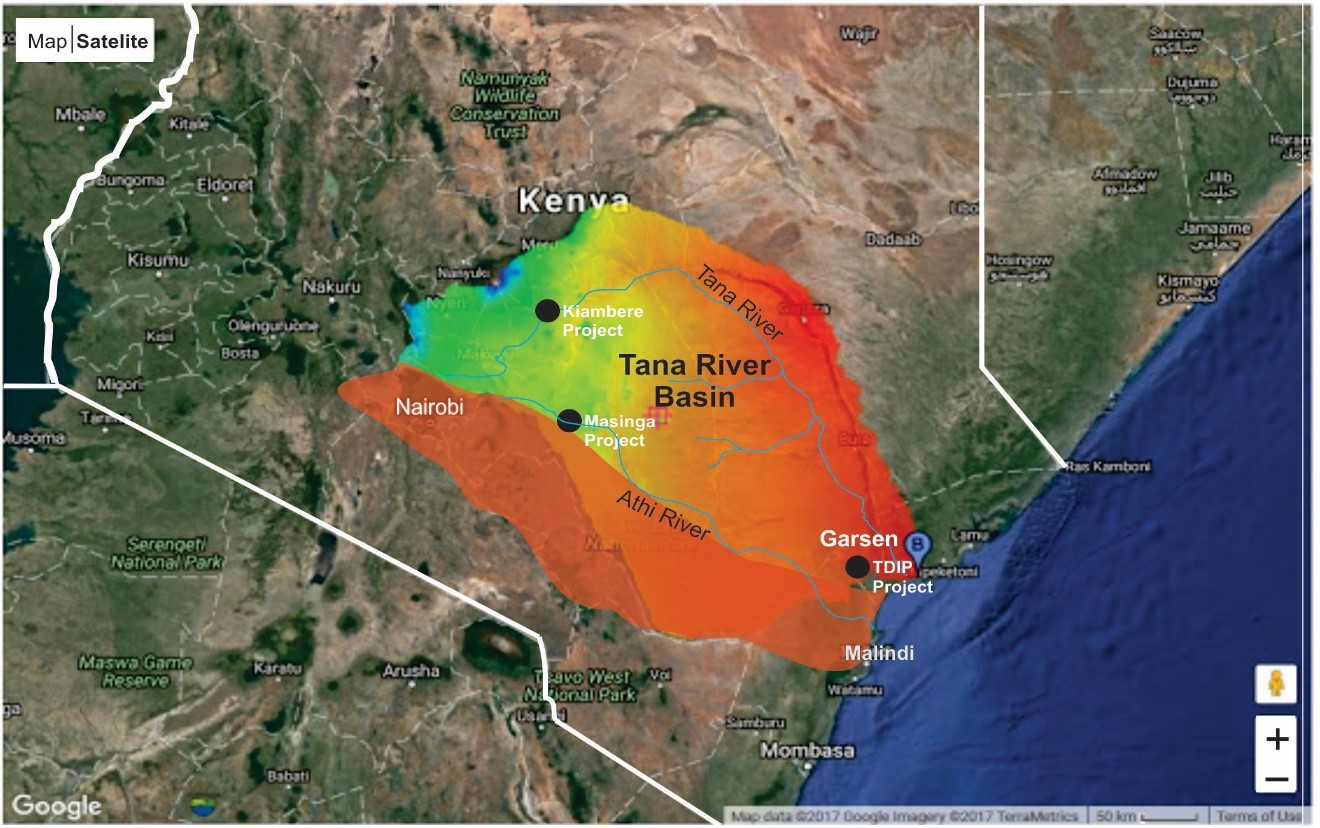 TARDA's Strategies to Deliver on Food Security Agenda
The Focus on Food security is:
Production of food crops particularly: Maize, beans, millet, sorghum, nutritional crops e.g. green grams and horticultural crops.
Promotion of value added orchards (tree crops) – Hass avocado, citrus
Livestock development and caged fish farming (in Masinga and Kiambere dams)
Promotion of environmental conservation programme for sustainability of food security agenda.
Creation of jobs for the local communities (particularly the youth and women).
Economic empowerment through Income generation
TARDA is endowed with resources such as Land, Water and human capital.
Land resources:

Masinga Buffer zone 7,500 acres (3,000Ha) of land suitable and available in Phase I
Kiambere buffer zone with 12,500 acres (5,000Ha) available in Phase I
Tana Delta (31,000Ha) Rice farming

Phase I (for rehabilitation) 5,000 acres (2,000 Ha)
Phase II (for expansion)              25,000 acres (10,000Ha)
Sugarcane farming 40,000 acres (16,000Ha)
Integrated Solar farming 1,500 acres (600 Ha)
Environmental conservation and Livestock corridors 5,750 acres (2,300Ha)

Masinga and Kiambere Reservoirs – Blue economy enhancement through caged fish farming
Human capital